| | |
| --- | --- |
| | Award winning quilts from the foothills of the Great Smoky Mountains |
| Quilts by Barbara Webster | email Barbara |
Quilts for 2010
This was the only quilt I made in 2010 because I was so busy getting Quilt blocks up
on barns and buildings in Yancey and Mitchell Counties.
This was made from dozens of family photographs.
Brother and his family are on left, sister and her family are on right.
Parents, grandparents, in-laws and cousins are through the middle.
All color pictures were scanned and converted to sepia.
Quilt was quilted with a leaf motif to hint at the family tree.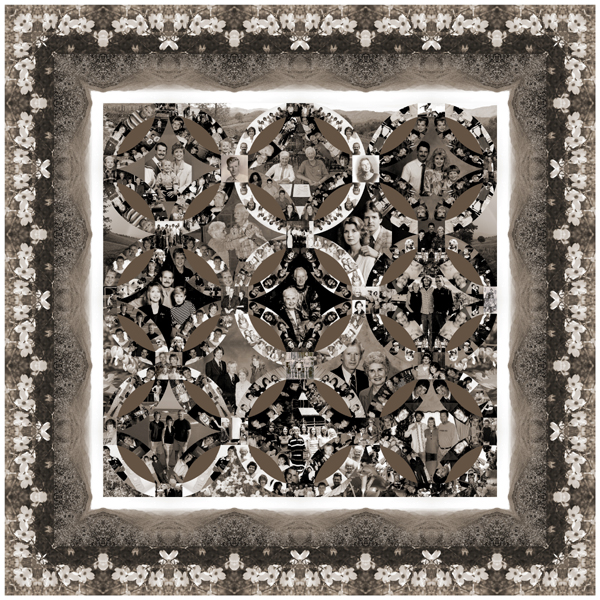 home
website and images copyright 2001, 2002, 2003, 2004, 2005 Barbara Webster. All rights reserved.
All work is protected by both U.S. and international copyright laws.
No reproduction, in any form, may be used without the prior written consent of Barbara Webster.
A portion of Starforest Quilts' profits helps support organizations that preserve farmland and wilderness.