Community Room Quilt for McCreesh House
48" x 76"
A public art commission for the Charlotte Arts & Science Council, NC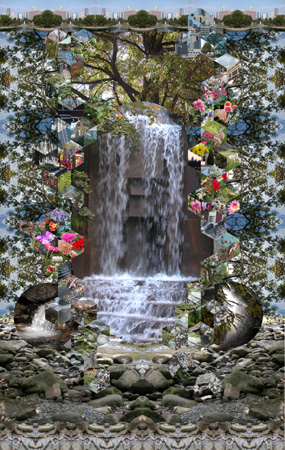 This quilt is made from photographs taken in the Charlotte, NC neighborhood where McCreesh House is located, photographs around Charlotte,
and photographs taken by 15 of the men who live at McCreesh House. The men also made pillows from their photographs.
website and images copyright 2001, 2002, 2003, 2004, 2005, 2006 Barbara Webster. All rights reserved.
All work is protected by both U.S. and international copyright laws.
No reproduction, in any form, may be used without the prior written consent of Barbara Webster.