Wedding Quilt for Alesha and Peter
94" x 104"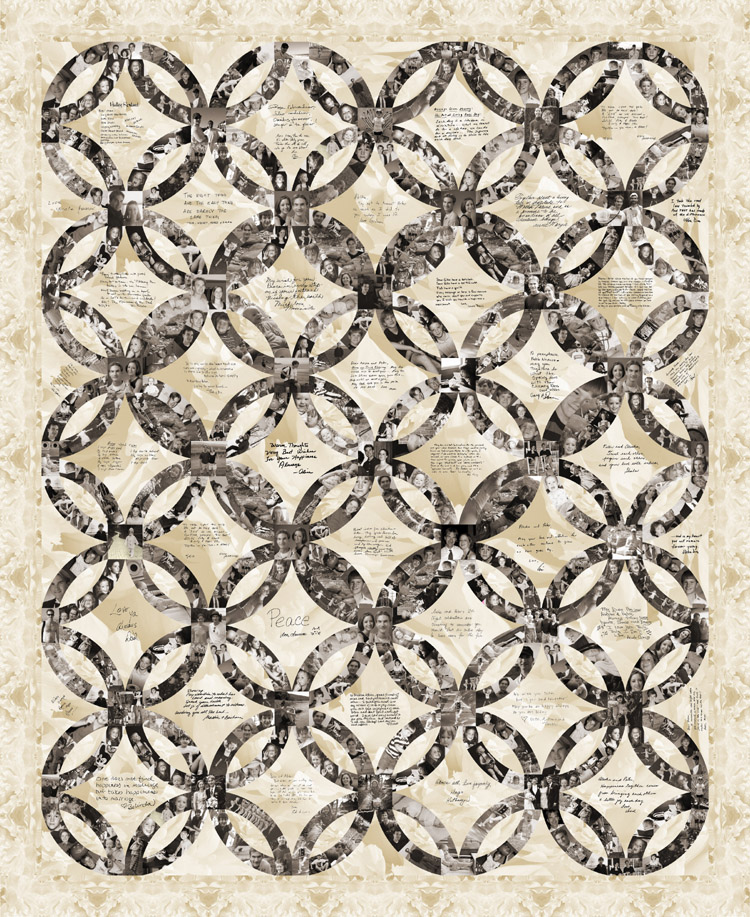 This double wedding ring quilt contains pictures of the bride and groom plus messages from their families and friends.
The background was made from a photograph of a peony blossom.
I stripped the color from the photos and made them all a sepia tint to provide a unifying color to the quilt.
The heart in the middle of the quilt was made by putting a darker image in the melons that had significance for the groom.
website and images copyright 2007 Barbara Webster. All rights reserved.
All work is protected by both U.S. and international copyright laws.
No reproduction, in any form, may be used without the prior written consent of Barbara Webster.
return to gallery